Tone.
The secret sauce behind countless compelling campaigns.
You can't meaningfully connect with a market without getting it right. Get it wrong, even by a little, and the consequences can send you viral for all the wrong reasons.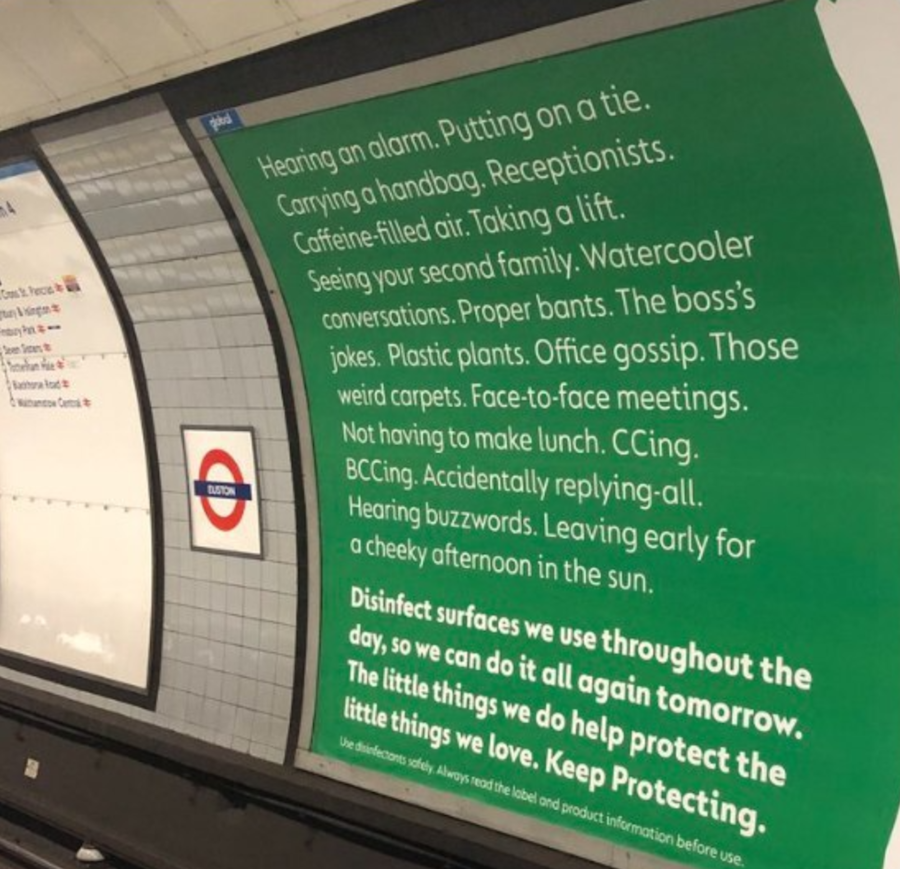 The Internets determined the Dettol campaign may have missed the mark in more than one way.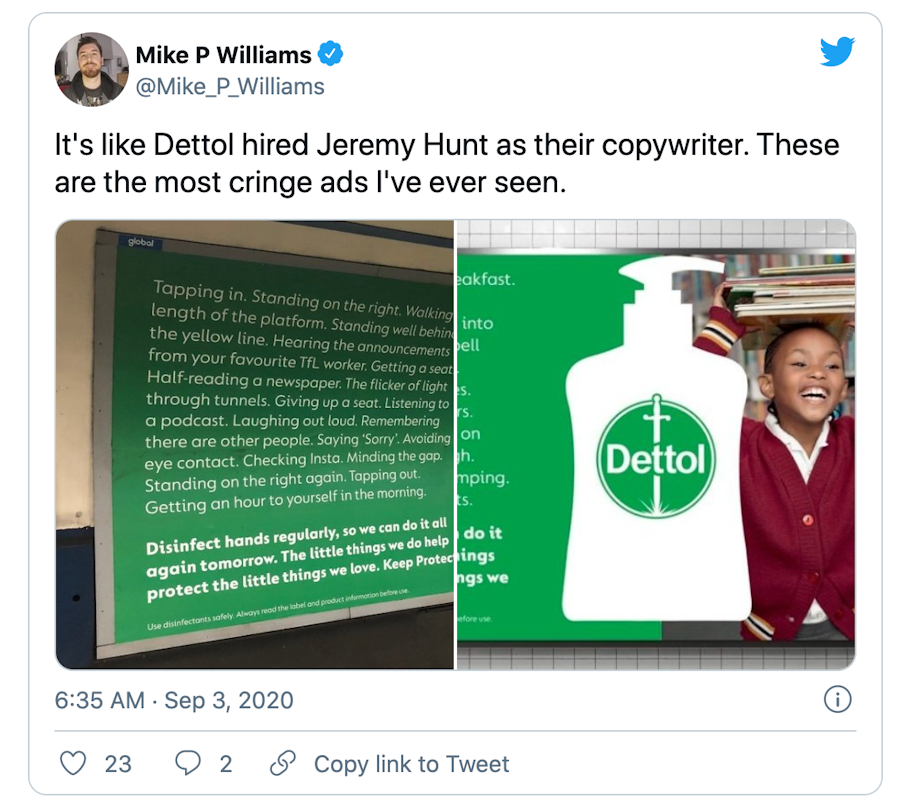 Just the right tone is tough because tone is elusive.
It's a feeling. It's nuanced. It's not an absolute.
Tone is how you show up and how you express your personality. If you're making art or copy to influence people, it's important to dig in and live the brand long enough to understand how what you're framing might make people feel. To genuinely immerse yourself and imagine life in someone else's shoes.
These days, overwhelmed and stressed out audiences can have long memories about how you make them feel in a particular moment. Brands will be judged by how they held themselves during the pandemic and how they emerged from it.
Successful brands will have a baked in sense and sensitivity to what's going on in the world.
So when your campaign's complete but still feels off and you can't quite put your finger on why, check your tone.
Your brand's long term fans, friends and followers depend on it.