Like most tight knit teams, our crew features a mixed bag of awesomeness.
This adds richness to our work and project approaches, and our debates (whether about campaigns, social issues, pop culture, or food...it's a lot about food.)
Whether you think sweet potatoes should be banned or The Rock should be President, a workplace has to jive for everyone.
Because environment matters.
Or so say the experts - from early childhood educators to Marie Kondo.
These days, we're dealing with seismic shifts to our workplace environments. And some of us are naturally going to be better with it than others.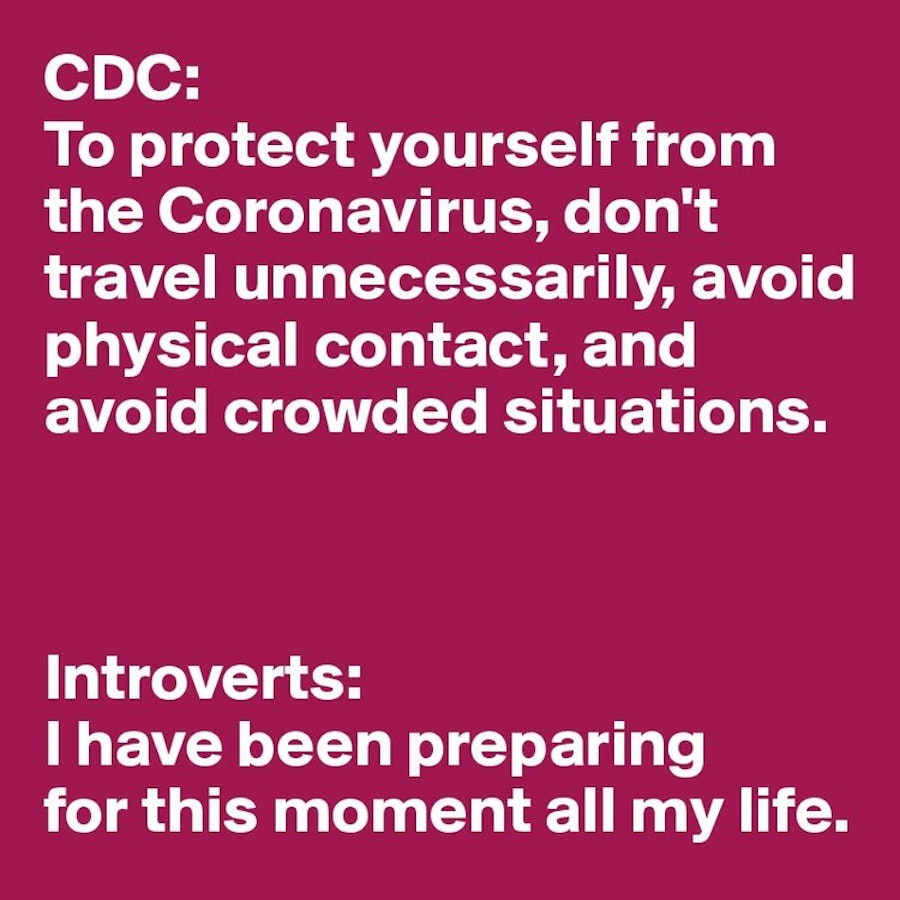 That fact is, we're going to need a different set of skills in a time where remote first may be the new reality.
We're going to have to be okay with not being okay one moment and loving it the next.
And, we're going to have to recognize that our clients, employees and partners are having this same internal tug of war. Like an introvert with extroverted skills in the middle of a crowded convention centre.
So what to do?
First, give yourself a break.
That person on Instagram who looks like they have it all figured out...you know the drill.
Second, empathize.
Most people don't wake up in the morning intending to be intolerant. But stress does strange things to people.
Third, over-communicate.
Stick with your message and mean it. When you're just about ready to abandon your story, your audience is probably hearing them for the first time.
Because our human connections still matter most.
Even at a distance.